Ballygowan Advertising and Sponsorships
As Ireland's original water brand, Ballygowan has a proud reputation for quality and innovation with a heritage that extends for over three decades with many award-winning advertising campaigns and proud partnerships.
Advertising
The first Ballygowan advertising campaign was a series of press adverts entitled 'Table for Two'. Over the last 30 years, there have been many memorable campaigns celebrating the unique source of Ballygowan. The current Ballygowan TV campaign celebrates the power and brilliance of water through 'Aquagraphics' – water is Brilliant – Drink it in!
https://www.youtube.com/user/ballygowanirishwater
Partnerships
Good hydration is essential for performance in sport and Ballygowan is a proud sponsor of Irish sport at all levels. Two of our biggest sponsorships are with Dublin GAA and The Irish Open.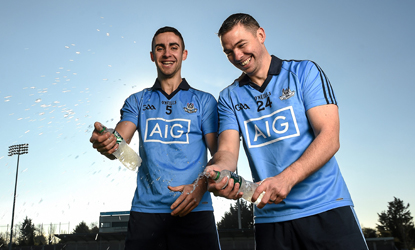 Dublin GAA
In January 2015 Ballygowan The Original Bottled Irish Still Water Water was unveiled as official hydration partner of Dublin GAA in a new three year deal. Under the partnership, Ballygowan supports Dublin hurling and football teams across all age groups. The ambition and drive shown by Dublin GAA players is a true inspiration to all at Ballygowan and we are thrilled with this partnership.
Irish Open
Ballygowan has a long history of supporting Irish Golf and is the Official Hydration Partner of the Irish Open. Through this partnership, we work to keep all of the golfers and the hardworking staff well hydrated throughout the competition.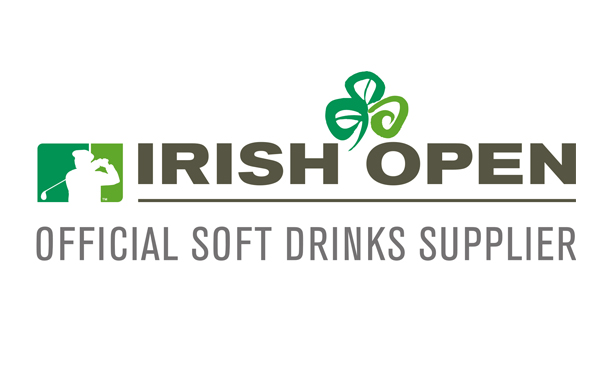 Charitable Partnerships
Always a strong supporter of charitable causes, Ballygowan has in recent years worked closely with our consumers and customers to raise life-changing funds for Irish cancer charities.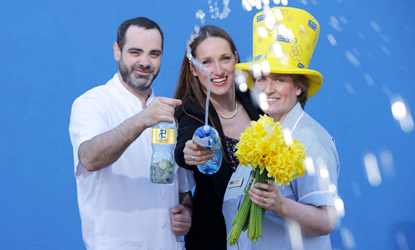 Irish Cancer Society & Marie Curie Cancer Care
In 2014 Ballygowan raised significant sums for the Irish Cancer Society and Marie Curie Cancer Care in 6 months through the Ballygowan Gold initiative. Our special Gold labels not only raised funds for essential nursing care but also raised awareness of the National Cancer Helpline.
Marie Keating Foundation & Action Cancer
From 2010-2013 the Ballygowan Pink campaign raised over €350,000 for Marie Keating Foundation and Action Cancer in Northern Ireland.