The 750 Year Journey of Every Drop
Clouds gather over the Atlantic sea and are carried East by the Gulf Stream. Upon hitting land, rain precipitates over green fields in Newcastle West, Co. Limerick, the home of Ballygowan. Each drop embarks on a remarkable 750 year journey through mineral-rich limestone, where it eventually joins a lively underground aquifer of refreshing water, deep within the Irish land. Thanks to the 750 year journey made by every drop, Ballygowan has a unique mineral profile - low in sodium and with a uniquely refreshing taste.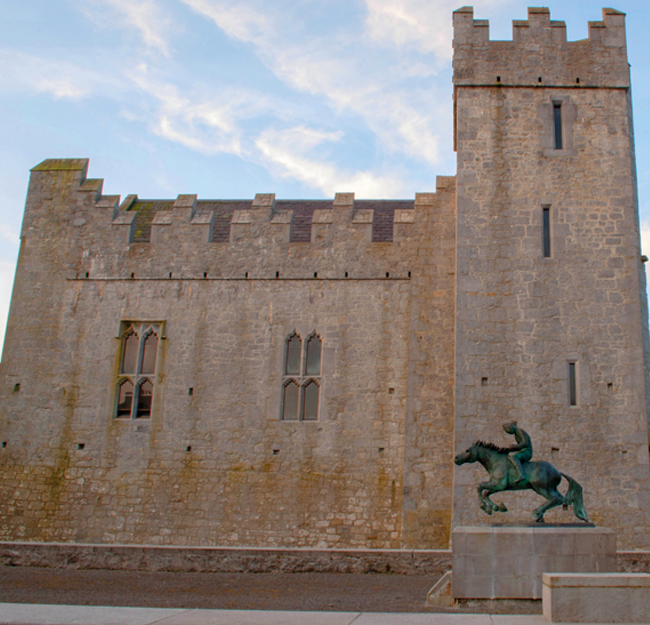 The History and Folklore of Ballygowan
The Ballygowan source was originally discovered in the 12th century by the Knights Templar. They named it St. David's Well and settled in the area and eventually this community became the thriving town known as Newcastle West in Co. Limerick. St. David's Well became the exclusive property of Ballygowan in the 1980's and our bottling plant sits beside the Well, in the picturesque surroundings of the Castle Demesne. It is this rich history that earns Ballygowan a special place, deep within Irish history and mythology.