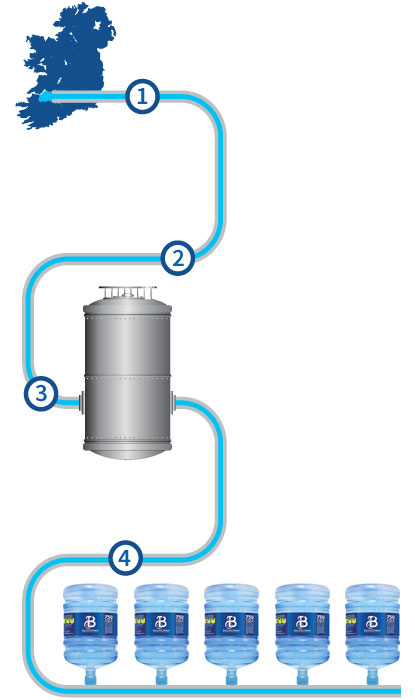 1. The Ballygowan Source
Ballygowan is bottled at source in Newcastle West, Co. Limerick, Ireland. The Ballygowan source is located in a well that is over 235 metres deep. The source is monitored on a daily basis by trained and qualified technical personnel.
2. Source Delivery to Bottling Facility
The Pure Irish Water is delivered to the plant via food grade stainless steel pipes. Monitoring of this water is performed regularly by trained and qualified technical personnel.
3. Water Storage
Ballygowan Water is transferred from the source into food grade stainless steel silos for a short period of time where it is further tested prior to use.
4. Bottling Process
The Ballygowan Water is bottled on a highly automated production line. The Water is monitored during each stage of production. Traceability is available for all stages of the bottling process. Each bottle has a unique code which is traceable to the production date.