Looking for a New Job? This is why you should tell your boss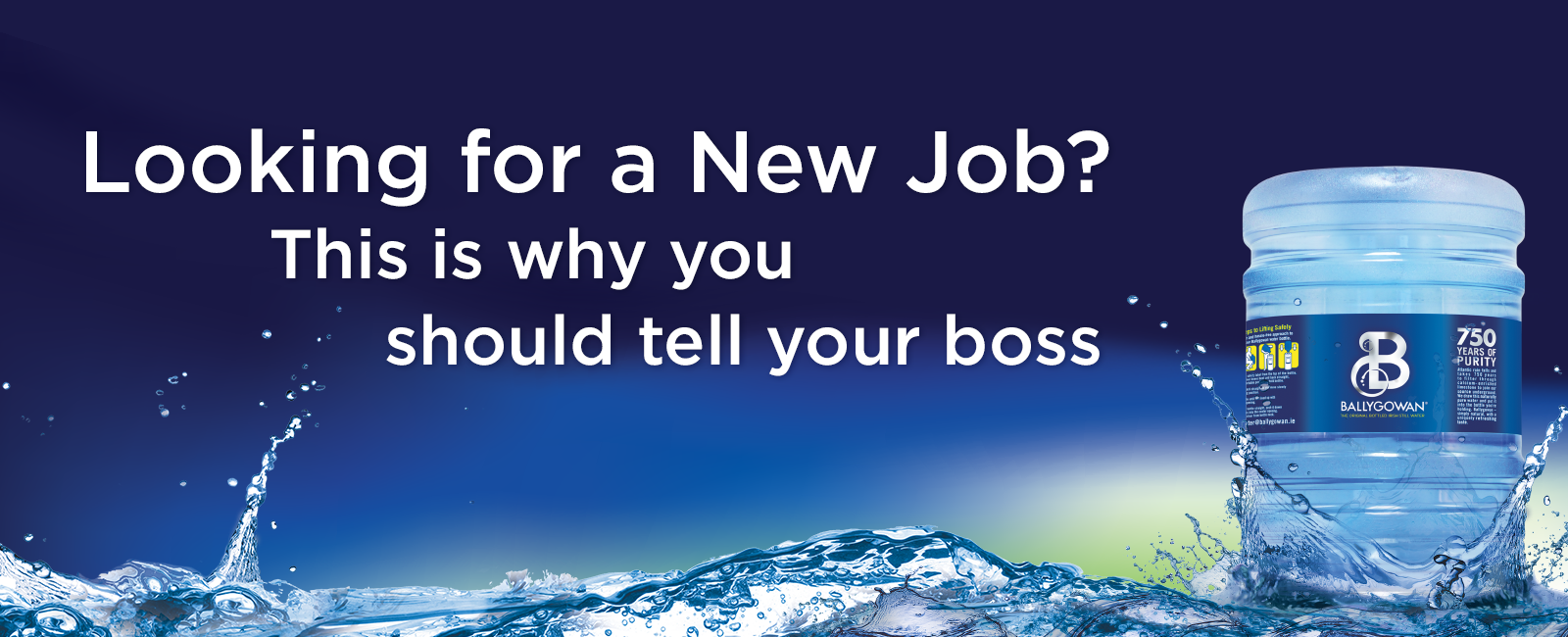 Whether you're unsatisfied in your current position or simply seeking new challenges, you may be wondering if expressing your feelings to your employer would be more helpful or harmful. What should you do? Tell your boss that you're job hunting or keep it to yourself?
What's my ultimate objective? Is there anything that would keep me at my current job, and if so, what?
More often than not, it's in the company's best interest to try to keep a valuable employee, and while your boss may regret losing you on the team, he or she could help you move within your company, should that be your ultimate goal. If you have a supportive boss, you can let him or her know you're looking for new challenges or diverse responsibilities, and together you can assess the different opportunities that are possible internally
But if months pass and you find yourself in the same position, or if you've been given a few promises that never surface, it's time to make your move.

If you opt to tell your boss you're thinking about making a move and you are already looking at alternative options, be sure to play your cards close to your chest at first. If you need to take a call from a recruiter or attend a job interview, schedule these outside if your work hours - a series of half days may cause suspicion.
Further, don't advertise that you're looking on platforms such as LinkedIn, which could quickly alert management to the fact that you're planning to leave. This lack of discretion won't impress and may lead to a more difficult conversation further down the line.
Before speaking to your employer, avoid discussing the matter with any of your other colleagues. It is a private matter that doesn't concern them and you never know when the news could accidently break. It would be easy for your colleague to recommend someone to the boss for your position before your boss even knows there's the potential for the vacancy.
It is also important to be clear on what you ultimately want, letting your employer know that you want to leave could easily lead to a discussion about what you want from your current position. Are you looking for a raise, an office of your own, a new position or set of responsibilities within your job? These are the questions you may be asked so it is important to have a clear answer in your head before approaching your boss.

Telling your employer you are looking elsewhere may lead to your situation improving. If the reason you're unhappy is something such as your duties or your position in the organization, there could be room for growth. Talking with your boss before resigning might lead to a big difference in your current role. If you have a considerate boss, it is likely that they will want to address and fix your work issues rather than respond negatively to the first steps of your resignation.
If you are adamant you want a change, having your boss onside could be a benefit to your job hunt. You could be able to use him or her to be a referee or they may put you in touch with people within their own network that could help you to find your dream role. Who knows your strength and capabilities better than the person who has coached you along in your career so far.
Recruiting someone new can be a very expensive process. Not to mention the time that will be put into training a new employee and getting them up to speed. By telling your employer that you're planning to move on, you are affording them much needed time and showing that you are considerate of the needs of the office. By giving this time you can assist in bringing in a new recruit, training them up and ensuring the handover process is smooth.
Ultimately, if it's a company that has invested you in as you have in them, it's the respectful thing to do. Between the various employment services, recruitment agencies and networking platforms you can run the risk of your boss inadvertently finding out that you are looking elsewhere, souring the end of your experience in your current company

The best way to broach the subject is schedule a meeting. If you have a performance review this could be the ideal moment, but ultimately you will know the best time to break this to your boss. Be open and honest with them, don't hold back on your reasoning whilst always remaining professional.
The best way to address the subject is to explain that while you enjoy working there you feel it's time to move on. You have achieved the goals you set out to achieve when you first started with the company but the net is closing and you are ready for new challenges - be mindful here, this is where your boss may make promises of what can be done to change this and it is important for you to be clear in your own head what you want.
Be sure they know you aren't out the door just yet but rather in the process of looking. You may not get the reaction you expect. Some will take it personally and may view this as a lack of loyalty or a play for a promotion. It's likely they will appreciate your sincerity.

Telling your boss that you're looking around might sound like a faux pas or seem scary, but it could be the key to finding a job you are passionate about—or excelling in the one you already have.
If your work experience hasn't been completely positive or rewarding, quitting your job respectfully allows you to continue relationships and sustain references from your organization. A positive attitude will leave doors open for you and could lead to you returning to your current employer in the future. Your boss may offer you the promotion or the advanced responsibilities you were hoping for. Whatever the outcome it's important to remember that there was a reason you decided to leave and your conversation should resolve your issues whatever the outcome may be. You should walk away from the conversation with a solution to this.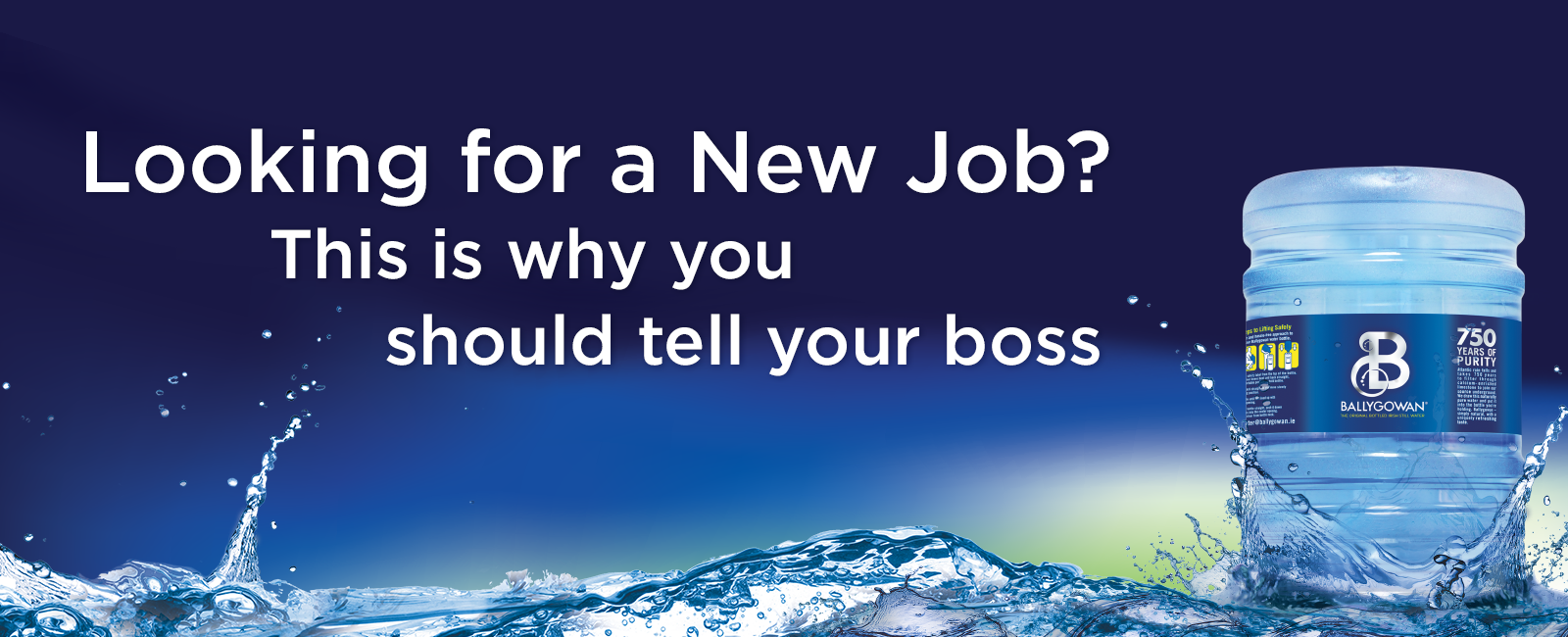 Water contributes to the maintenance of normal physical and cognitive functions. At least 2L of water, from all sources, should be consumed per day as part of a varied and balanced diet and a healthy lifestyle.
Ballygowan Water Cooler offers you a total water solution for all your workplace hydration needs. We are a leading provider of Bottles Water Dispensers, Filtered Water Dispensers (point of use) and Packaged Water products. We offer Water Cooler rental and purchase with nationwide water delivery. To sign up for a free trial today CLICK HERE!