Products
As a Total Water Solutions provider, we offer a range of products
and accessories compliment all your water needs.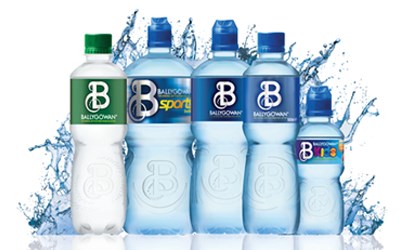 Ballygowan On The Go Range
Ballygowan has a variety of packsizes for consumption when you are out and about including 25cl Kids, 50cl Still and Sparkling, 75cl and 1L Sports.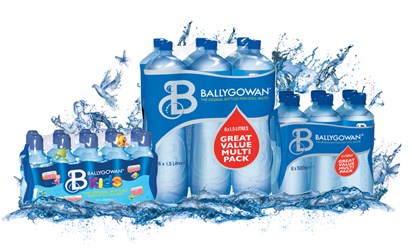 Ballygowan At Home Range
A range of larger bottles and multipacks are perfect for all your family and at home water consumption needs as well as stocking up for your lunchbox and out of home needs. The range includes 2L Still and Sparkling, 6x1.5L, 6x50cl, 6x75cl, 12x50cl and 10x25cl Kids.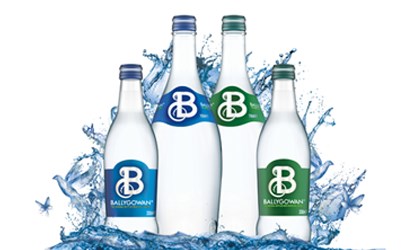 Ballygowan Glass Range
As the leading bottled water range in the licensed trade Ballygowan Still and Sparkling Water is available in 330ml and 750ml glass bottles.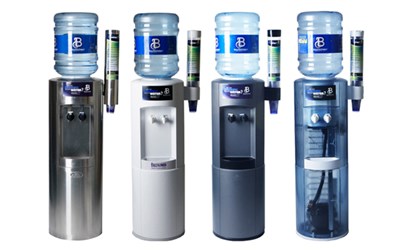 Bottled Water Coolers
Ballygowan has both 11L and 18.9L Watercooler bottles for your office.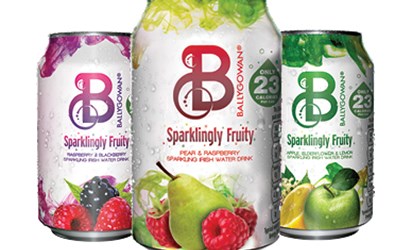 Ballygowan Sparklingly Fruity
Targeting health-conscious consumers, this deliciously refreshing range is made with Sparkling Ballygowan flavoured with 12% Fruit Juice and Natural Flavours. Sweetened with Stevia leaf extract, each can is just 23 calories and low in sugar with no artificial sweeteners. Available in 3 flavours.